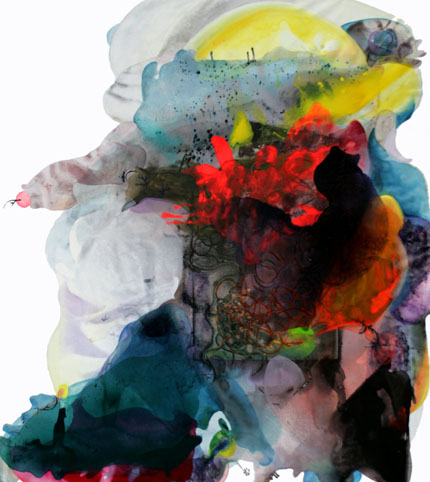 GÜLTEN IMAMOĞLU

Gülten İmamoğlu was born in 1970 in Tokat, Turkey.

Gülten İmamoğlu, who settles her artistic designs on the slippery ground of abstract figures, is an artist who manages to deconstruct "incomprehensiveness" and to explain the meaning of features of abstract art which are commonly accepted. She helps us to understand the abstraction by catching us from another "lane" in an environment where the art is metamorphosed. She makes us comprehend that colours are the artist's manoeuvring area. Without falling into the trap of today's propensity which is turned into fashion, she manages to turn her paintings into a concept.

Her work of art entitled "Exile into Loneliness" was awarded as first place in the painting category of the London International Creative Competition in September 2009. She made lots of exhibition in USA (New York, Las Vegas, Los Angeles, San Francisco, Florida, and Chicago), England (London), Bulgaria and Pakistan. She is a member of lnternational Association of Art. At present, she is working as a professor of the Department of Fine Arts of Education Faculty in Ondokuz Mayis University in Samsun, Turkey.