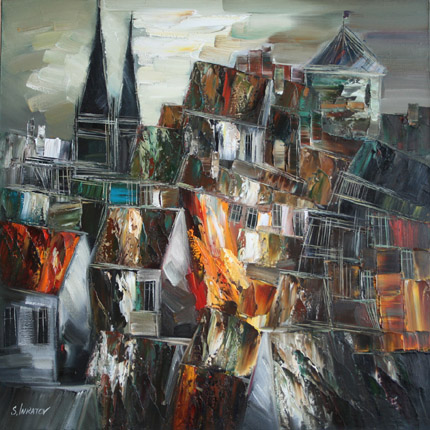 SERGEI INKATOV

Sergei Inkatov was born in Baku in 1971. In 1987 he entered to the Art Vocational School in Baku to study painting. In 1992 he received the Certificate of Tver High Artistic School named after Venitsianov on a class of painting. He is a Member of the Russian Artist's Union in Estonia, the Laureate of the Fund "Cultural Property" in Russia, the Laureate of the competition "Tallinn Cultural Capital of Europe 2011".

In 2009 Sergei Inkatov was awarded the Decoration Sign for a very successful personal exhibition in St Petersburg at the N-Prospect Art Gallery. The art album was published with works of the artist.

Works of Sergei Inkatov are held in the Art Museum of Narva, "Cultural Property" of the Art Fund in Russia, at the "Comas" Gallery in Barcelona, Spain, at the Maardu Administration in Estonia and many private collections around the word.


The purchase document contains the images of the available artworks with their prices. It is password protected. To obtain the password please contact us.