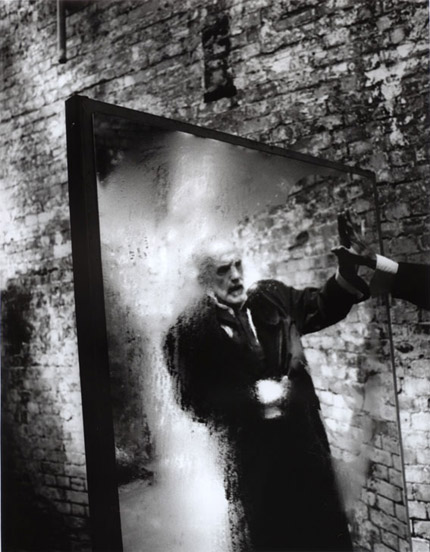 MARCO SANGES

Marco Sanges is an imaginative and innovative photographer who has exhibited worldwide. He first experienced the process of developing and printing black and white photography at his uncles photographic lab. Dazzled by fashion, he went on to become a photographer for Vogue Italia before moving to London, where he now lives. Marco's work is in the permanent collection of the Virginia Museum of Fine Arts USA. Past clients have included: Cutler and Gross, Agent Provocateur, Vogue, Sunday Telegraph, Photo, Katalog, Dolce & Gabbana, Eyemazing.

A fantastic storyteller, Sanges creates his photographic narratives as cinematic sequences. As we peer through the artistís silvered lens, the distortion suggests that all is meaningless, nothing has purpose. Darkly enchanting, his images are touching in their depiction of human frailty and strength. Once the metaphysical rug is whipped out from under your feet, you are forced to come to a conclusion, make your own mistakes and see the funny side. Suddenly, you too are in the frame, rooted to the spot, wildly gesturing and making peculiar faces. Afterwards you might scratch your head and wonder what just happened, but Sanges is a magician, an unhinged puppet master with a camera. As you step back out into the June afternoon, come rain or shine, you may feel youíve a touch of sunstroke- but itís only your mind playing tricks on you again.

The purchase document contains the images of the available artworks with their prices. It is password protected. To obtain the password please contact us.