JAN PHILIP VAN THIELEN (1618-1667)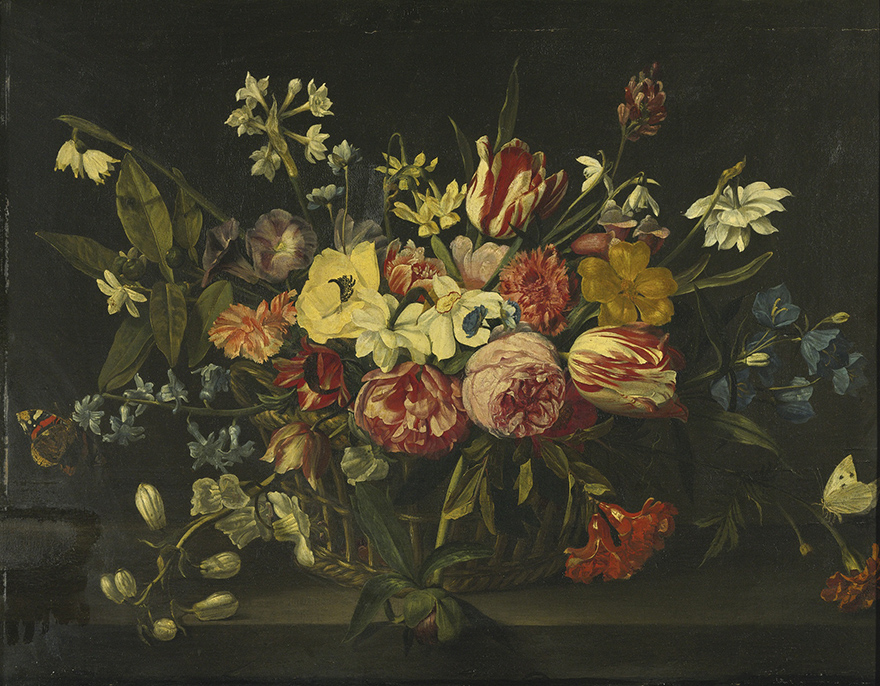 'Flower Still Life', oil on board, 50 x 67 cm
Jan Philip van Thielen (1618 – 1667) was a Flemish painter who specialized in flower pieces and garland paintings. He was a regular collaborator with leading Flemish and Dutch figure painters of his time. Van Thielen was the most popular flower painter in Flanders and his patrons included Diego Felipez de Guzmán, 1st Marquis of Leganés and Leopold Wilhelm of Austria, the art-loving governor of the Southern Netherlands.
Van Thielen was born in Mechelen as the son of a minor nobleman by the name of Liebrecht van Thielen. Jan Philip would eventually assume his father's title of Lord of Couwenberch. His mother was Anna Rigouts or Rigouldts. He signed some of his paintings with his mother's name.
Van Thielen painted flower pieces as well as garland paintings with dates ranging from 1646 to 1667. The style of his flower pieces is less spontaneous than that of his master Seghers. Each flower stands out individually rather than blending into the composition as a whole. In his flower paintings he demonstrated his skills as a colourist, which contributed to his commercial success. An example is the Roses and a tulip in a glass vase in the National Gallery of Art in Washington.
He died in 1667 in Booischot.
From Wikipedia