AMANDA WIGGLESWORTH
https://www.artlyst.com/news/art-below-to-feature-three-artists-at-the-other-art-fair-in-april/
Art Below To Feature Three Artists At The Other Art Fair In April
30 March 2016 / Art Categories Art News, News / Art Tags Art Below, The Other Art Fair 2016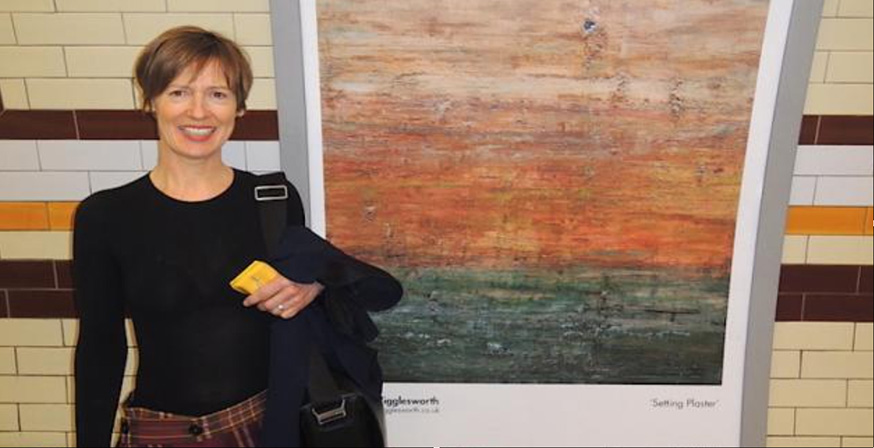 Art Below will feature the work of an eclectic group of 3 artists at The Other Art Fair at Victoria House, Holborn, London this April – London based photographer, Noah Da Costa, Award winning RCA painter Amanda Wigglesworth, and 'X Ray artist' Ernesto Romano from Venice, Italy. Selected works will go on display across billboard space in the London Underground in the run up to the fair.
Noah Da Costa will be showcasing a series of prints from his series BRUTAL. The art works are based on the architectural movement from the mid-20th century that was know for it's brutalist style. The series of art works shows the beautiful brutality in the buildings by combining symmetry and selected details in the buildings to high light a new view on the controversial architecture.
Ernesto Romano's work is an exploration of the human body. Cultivating precious floral species and super-imposing their structures onto x-rays are an attempt to preserve their beauty and to create analogies in combination with the human body. X-Rays from his own body are transformed into intimate self portraits, conveying metamorphoses in symbiosis with the unique beauty of the floral form. White skeletal shapes are overlaid with vibrant flowers revealing harmony and drawing attention to the fragility of the human body and the ephemeral nature of plants and flowers (written by Renee Pfister)
Amanda's (top photo) paintings are essentially forms and surface energies which are richly textured. The vigorous application and removal of paint form images of an inner landscape. Her work is based on paint as process; layers of oil paint, collage and textured pastes are painstakingly applied to the canvas over time. By taking paint off and reapplying, an image is built up and simultaneously disrupted as new layers are applied and removed. Primarily process driven, her work plays with the way paint runs, settles and layers, creating interactions between underlying forms and colours. The result is a harmony of colour and texture, revealing paintings of depth that although abstract, have definite forms, shapes and figures.